We ❤️ Manchester 🐝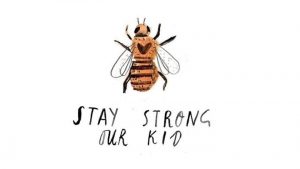 How amazing is the City of Manchester? Here at CI we are definitely feeling the love.
After recent events that have rocked our beautiful city we could not be any more proud in how everyone has come together in time of need.
Two weeks after the terror attack the One Love Manchester Concert was held at Old Trafford and what an emotional night that was. If you did not get to see it then try and watch it on catch up you will not be disappointed. The concert just shows that even after the darkest of events the city and its people's strength and spirit which can not and never will be broken.
The concert was watched by over 10.9 million viewers making it the highest viewed programme this year. It was such a super emotional concert highlighting how music can bring us all together and give us hope again. Everything about that wonderful concert represented Manchester perfectly. Our city's unity and defiance at such a hard time is something that we will hold in our hearts forever.
And who has got their Manchester 🐝 tattoo? Our local studios had people queuing round the corner for the bee that has now become one of he biggest symbols of Manchester. For those of you who are not familiar with the bee symbol the insect has been an emblem of Manchester for decades and symbolizes the city's hard working past. You can find these bees dotted about all over the city from the side of bins to the floor of the town hall so be sure to have a look for them next time you visit. People from all over the UK have shown their support by getting the bee tattoos in honour of the 22 victims that lost their lives in the terrorist attack, millions of pounds have been raised so far by fund raising events that have been held so far and many more events are planned for the future.
We are so proud of Manchester, we will stand strong and stand together!
Here at Ci Manchester we have an amazing range of ladies who are lots of fun and would love to make your experience of Manchester even better. Take a peek at our Gallery of hot Blonde, Brunette, Bisexual, Mature Escorts. Whatever takes your fancy we can provide!
Much love from all the receptionists at CI ❤️❤️