Happy New Year & A Warm Welcome to Mia !!!
Hello everyone, wishing you all a Happy New Year, we hope that you had an enjoyable festive season and that you are looking forward to the year ahead with renewed joy and optimism.  January is that time of year when many of us indulge ourselves in a little retrospection. We find ourselves reevaluating our life choices and think about making new year resolutions to perhaps achieve a personal goal or give up an undesired behaviour or trait.  Millions of people across the globe will be promising to make improvements in their life. The gyms will be full of individuals embracing new keep fit regimes. They'll  be cigarette quitters, alcohol shunners and promises to be more sociable, stop procrastinating, start a new hobby or perhaps travel the world.
So, what will your Happy New Year's resolution be? With so many ways to make improvements in your life sometimes it's hard to know where to start. We thought we would list some more unusual ideas for making positive changes in your life during 2018: –
i) How about a digital switch off? In this day and age when our whole lives revolve around our phones, it's hard to totally withdraw from it completely. It just ain't going to happen but how about not looking at your phone after say, 10pm? Nah, on second thoughts, you don't want to do that gent's. The CI Manchester office is always open until late and we wouldn't want you to miss out on spending time with one of our lovely ladies. ? Keep those phones on.
ii) Write a to do list every day! I love my to do lists, it's a sure fire way of me getting through everything that I need to do in a day. Of course, you could always ignore it but making that list shows that you are willing. Some examples to start you off,
a) Take the cat to the vet, that's if you have a cat of course and it needs to go to the vet, otherwise it's just a waste of time.
b) Promise to put the toilet seat down, hahahaha!!! ok, ok we know that's a challenge for you guys.
c) Call CI Manchester Escorts and arrange a booking with a lovely lady (mark this one as Top Priority)
iii) Cook something at least once a week. Like beef stew or spaghetti bolognese perhaps, the options are endless. Cooking for one? oh don't do that, it's far too much effort. Spoil yourself with a slap up meal in a top restaurant, accompanied by one of our gorgeous escorts. Check out our great rates on dinner dates.
We hope they have given you a little inspiration and maybe a giggle but if you have already chosen your New Year resolution, we wish you the best of luck in achieving your goal's. We would love to hear them, the next time you are in touch with our reception team. If you need a little more motivation and inspiration on how to make 2018 simply your best year yet, why not promise yourself to spend some quality time with one of our gorgeous CI Manchester Escorts, either as an occasional treat or on a regular basis. It's a guaranteed way of putting an instant smile on your face and adding to that 'me' time that we all deserve after a hard days work.  With so many lovely and glamorous ladies to choose from though, you will be spoilt for choice but if you check out our gallery page, we are sure you will find the perfect lady or ladies for you.
As the new year begins we would like to thank all our ladies for choosing to be part of our fabulous team and we hope that they will stay with us throughout 2018. We are proud of each and every one of them. They are all unique and special in their own way. Each year brings lots of changes, some ladies leave us to go on to pastures new, with our best wishes of courses and there are lots of new faces joining us too. One new lady who has recently walked through our door is Mia, please allow me to tell you more…..
Mia – Age 19 – Size 8 – 5'10" – 34C
Wow, this teenage beauty is sure to be a big hit here. She is super tall and leggy with a sexy slender frame. She has a pretty face with gorgeous brown eyes and a smile to melt your heart and make you happy. Mia is chatty and bubbly and full of the joys of spring. 
If you enjoy the company of younger ladies, who are friendly and outgoing, then Mia would be the ideal choice. She is the perfect 'pick me up' on a cold winters night. This lady is already causing quite a stir here and the phone is ringing non stop for her.  That said we recommend that you give us a call  as soon as you see her showing as available on our 'available tonight' page. This is a young lady that you don't want to miss out spending time with. Give our reception team a call and we will happily give you some more details about this lovely young beauty.
From all the team at CI Manchester Escorts we would like to take this opportunity to thank all our clients for making 2017 a wonderful and happy year for us all.  We value each and every one of you, those who have only used us the once, those who book a few times a year and those who are regular callers to our reception team week in and week out. We now look forward to an exciting and fulfilling 2018. 
It's going to be fabulous. Our current team of ladies are ready and waiting to keep you company throughout 2018 and we hope that we will have lots of new ladies joining us too.
Check back again in a fortnight or so for another CI Manchester blog. In the meantime, we wish you all a very Happy, healthy and prosperous New Year.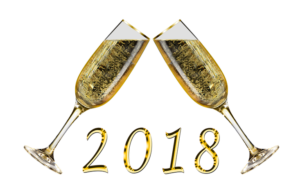 From Geri and all the team at CI Manchester Escorts. ??