It's June already?!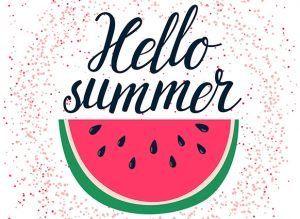 Hello gents!  Hope you are all well and have had a good week. It's my favorite day of the week, which means its Friday and my fave month of the year – June!  Another week has come and gone and now its time to unwind and enjoy the weekend!  Am I the only person in the whole world who is totally astonished about the fact that we are already half way through the year?! Wasn't it just the millennium?!! Where have the last 17.5 years gone to? It's amazing how fast life seems to be going so that is why we all have to remember to slow down every now and then, just to kind of just take it all in.
As I'm writing this blog, I'm looking outside at this gloomy, miserable weather so If you are wondering what to do with your Friday night why not call us here at CI!  We can help you plan your perfect evening with one of our lovely ladies. Whether it be a quiet night in with glass or two of wine, a tasty meal somewhere, or it might be time to dust off those dancing shoes and go dance the night away somewhere. Whatever it is you decide to do we have the perfect companion for you to help you slow down and enjoy life's little moments. We can make some memories together!
So to start off the weekend right we have a great selection of ladies, ranging from young to the very 'mature escort'.  We are open till 5am as per every weekend so rest assured that time is on your side if you end up having a late one and are looking for some company in the early hours.
One of the best things about working at CI is the flexibility it offers in the lady's life. So if you ever see a lady who catches your eye but she hasn't made herself available, we could always chase her up for you to make a booking that would suit you both time-wise.  We pride ourselves in looking after all our ladies and gents here. Its something we prioritize, everyone's happiness is the key to running a successful agency.
Here is the CI team wishing you all a very happy and relaxing and safe weekend and happy June! Nadia xoxo