Valentine Day 2018 – Celebrate CI Style
Yep, it's that time of year again. Valentine Day is on Wednesday 14th February. It's the day of love and affection, when couples celebrate their deep-rooted love for each other. You will catch men and women dashing about in search of the perfect card and gift in an attempt to prove and validate their love for their other halves. Some of us may not fully approve but let's be honest, from chocolates, jewellery, flowers and dinner dates, who doesn't enjoy a bit of Valentine's pampering and spoiling at this time of year?
There are lots who agree. According to a market research firm, consumers average spend for a Valentine's gift in 2017 was £60, up from £41 in 2016. We're splashing out in the name of romance. Collectively, over £600 million was spent in 2017 by partners hoping to impress their dearly beloved. I wonder if this year will be the same.
Now then, you may be single and detest being bombarded and surrounded by adverts for Valentine Day cards and gifts everywhere you go. You may abhor the commercialism of it all and wish for it to be over pronto.
Well, whether you like it or not Valentine's Day will come and go. And as the saying goes, if you can't beat them, then you might as well join them. 

So, to help you make the most of it, we have put together a few ideas for you to celebrate Valentine's Day – CI Manchester Escorts Style. So, put down your heart shaped cookie cutter, stop playing with that bow and arrow ? and read on my friend……………
1. A Dinner Date With A CI Lady
Why not treat yourself to a dinner date with one of our lovely ladies. What could be better than a gourmet meal, washed down with a bottle or two of vino, shared with a beautiful companion in a lovely setting. We offer a discounted rate for a 3 hour booking. We call it our Dinner Date Rate. This gives you a couple of hours getting to know each other over dinner and then a third hour for some unadulterated fun.  Unlike a girlfriend, wife or partner, there is no expectation of you to buy flowers, chocolates, perfume or otherwise.  We just want you to relax and enjoy yourself in the company of one of our beautiful CI Manchester Escorts. 

We took the liberty of doing a bit of research and found a few restaurant recommendations for you. See below : –
a) Cottonopolis
Head to Cottonopolis in the Northern Quarter for an Asian inspired menu of small plates and tantalising cocktails.  Their Valentine's Day menu at £35 per head includes oyster and cucumber shiso, salmon fillets and mocha doughnuts for dessert. Mmmmmm!!! I can almost taste it. The restaurant offers a great ambience in stylish surroundings. Just perfect for a romantic dinner date.
b) Scene
Looking for something hot and spicy this Valentine's? Then head over to Scene, an Indian restaurant in Spinningfields offering four courses for £19.99 per person, including a surprise dessert and complimentary rose for the lady diners.
c) Rosso Restaurant & Bar
If you want to really splash out and impress your date, then Rosso restaurant in Spring Gardens is the place to go. This popular Italian restaurant has a lavish package to help you celebrate Valentine's Day in style. For £300 per head, you are offered their golden booth package which includes a three course dinner, a bottle of Laurent Perrier Rose champagne (my favourite champagne), chocolate truffles and a bouquet of flowers.  The venue also has live music throughout the evening. It all sounds pretty spectacular.
We hope you found somewhere appealing in the list above but if not, we have some more ideas for you, so read on you old romantic…..
2. A Cosy Night In
If you will be put off by all the doey-eyed love birds in the restaurants, then why not invite a CI Manchester Escort to your home address or hotel room.  Let yourself be pampered and cherished by a beautiful lady and make this Valentine's Day all about you.  Dim the lights, stream the latest love tunes and immerse yourself in a little CI Manchester romance. Go on, you know you want to.
3.  Double The Fun
If you have always fantasized about enjoying the company of two ladies at the same time, then Valentine Day is the perfect day to make that happen.  We have lots of gorgeous bisexual ladies who love to come out to play as a duo.  With competitive rates for this exciting encounter and lots of lovely ladies of all ages to choose from, you'll be wondering why you have waited until now to make this dream a reality. Take a look at our bisexual ladies page to help you choose the right two ladies for you. Or alternatively call our reception team, who will gladly suggest two ladies for you.
4.  A Lady For Your Lady
What better time of year to invite one of our sexy bisexual escorts to entertain you and your female partner.  This could really ignite your evening and give you a Valentine's Day or Night to remember. With a large selection of ladies, both young and mature who enjoy this type of experience, you will be spoilt for choice as to who to invite along. This is where our friendly reception team can really assist. Give us a call and share your wants, needs and desires and we will guide you in the right direction.
If you're wondering about how I will be spending my Valentine's Day this year , allow me to share. I'll be manning the phones at the CI Manchester office and happily arranging your Valentine dates all evening until late. 

So give us a call at the CI office and let us assist you in making your Valentine's Day in 2018 a day/evening like no other. ???
With oodles of love and affection and all that mushy Valentine stuff, until our next blog, we wish you well.
Ta ta for now,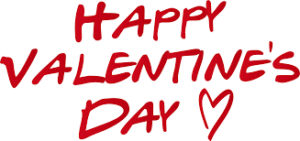 Geri and all the CI reception team.